GSFA Platinum
®

Income Limits
The GSFA Platinum Program provides financial assistance to low and moderate-income homebuyers in California. Therefore, the Program has income limits based on First Mortgage Loan type and the county in which the property is located.
Please use the lookup tool below to find the applicable Income Limit.
Homeownership Counseling Services - Preparation for the Future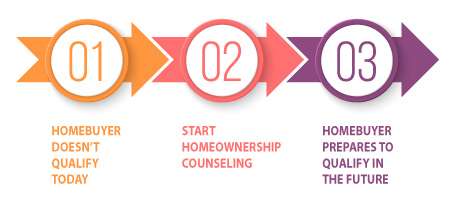 Homebuyers that don't initially qualify for a mortgage loan under one of the GSFA homebuyer programs now have access to FREE homeownership counseling*.
More…
Benefits to Homebuyers
Assistance in financial planning and preparation pre- and post-purchase.
Loan pre-qualification review before meeting with a lender.
Reduced risk of mortgage delinquency with fundamental budget counseling.
No cost to referred consumer.
Counseling services can be initiated by either the consumer or the GSFA Participating Lender.
* Cost for the telephone-based counseling services are covered by GSFA through a unique partnership with National Council of La Raza (NCLR). Services are provided through NCLR's Homeownership Network (NHN). For more information, visit www.nhn.org/nhf.
Back to top